Webinars
Möchten Sie Ihre Produktion dank der Experten von Tornos vereinfachen ? Hier sind Sie an der richtigen Stelle ! Auf dieser Seite finden Sie verschiedene Webinare zu Themen, die Ihnen helfen werden, Ihre Produktion zu verbessern. Verpassen Sie nicht die unten aufgeführten Schulungstermine:
Webinar #4: Presentation of the SwissDECO 36
The SwissDECO range distills more than 100 years of experience into a single machine: More than just a machine range, this is Tornos' vision of the future of bar turning. Stay ahead of the curve and take part in our webinar on February 19, 2021 at 17:00 Swiss time - 10:00 AM Central Time.
Webinar #3_EN: Presentation of the SwissNano 4 - 16.12.2020 at 4 p.m.
We are proud to announce the arrival of the new generation of our famous SwissNano 4! Due to the current health measures against COVID-19, we invite you to discover through a Webinar on Wednesday, December 16, 2020, how this icon has evolved to help you increase your productivity even more.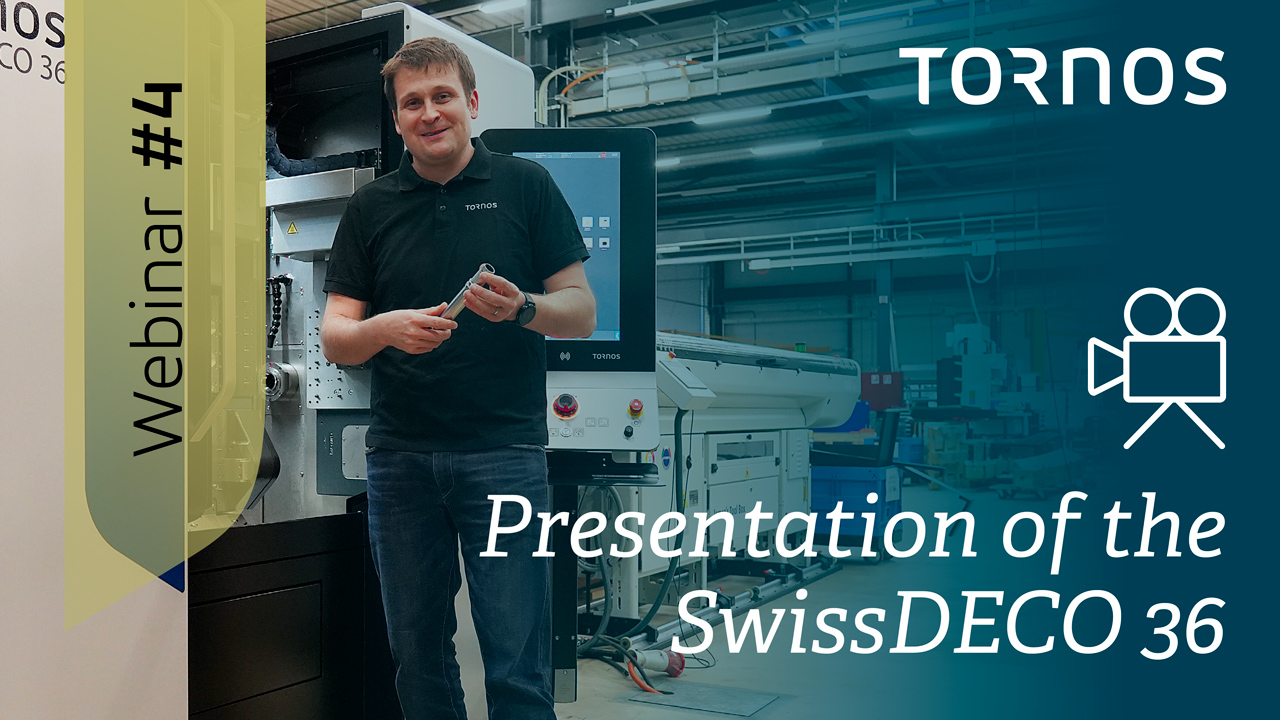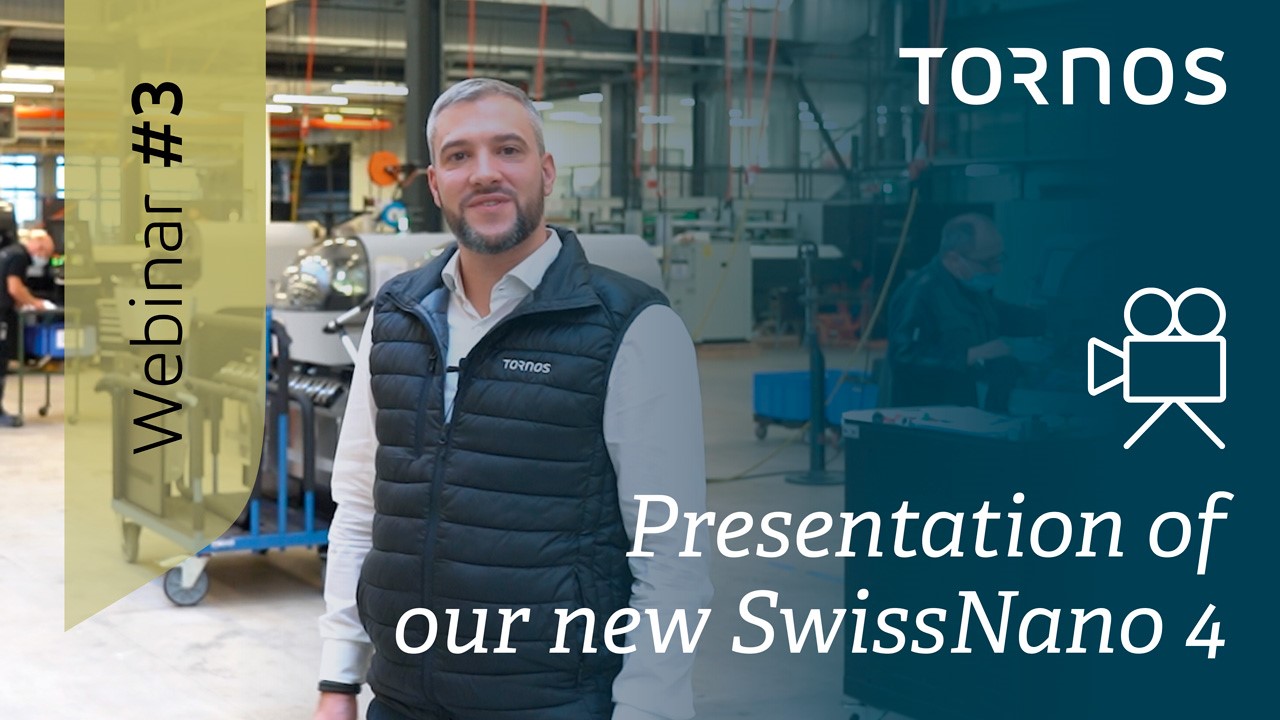 Watch again this webinar here:
Watch again this webinar here:
Webinar #2_FR&DE: Vorstellung der neuen SwissNano 4
Die neue SwissNano 4 wird die Mikropräzision revolutionieren und kann auch Ihrer Fertigung wertvolle Wettbewerbsvorteile verschaffen. Gerne hätten wir Ihnen diese Weiterentwicklung einer Ikone persönlich vorgestellt, leider ist dies aber auf Grund der aktuellen Situation nicht möglich. Deshalb laden wir Sie sehr herzlich ein, am Montag, den 7. Dezember 2020 um 17.00 Uhr an unserem Webinar teilzunehmen.
Webinar #1_FR: Feuilleton de 3 épisodes sur le logiciel TISIS
Vous rêvez de faciliter votre production à l'aide d'un logiciel programmation et de communication machine simple et efficace et le logiciel TISIS vous est encore inconnu ? Ce feuilleton de 3 épisodes « webinars » sur un après-midi est pour vous ! Les experts Tornos présenterons la programmation simplifiée de vos machines Tornos grâce à l'outil TISIS.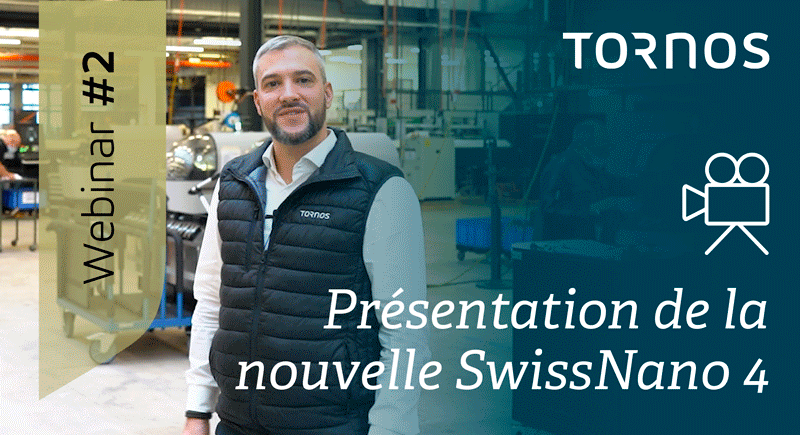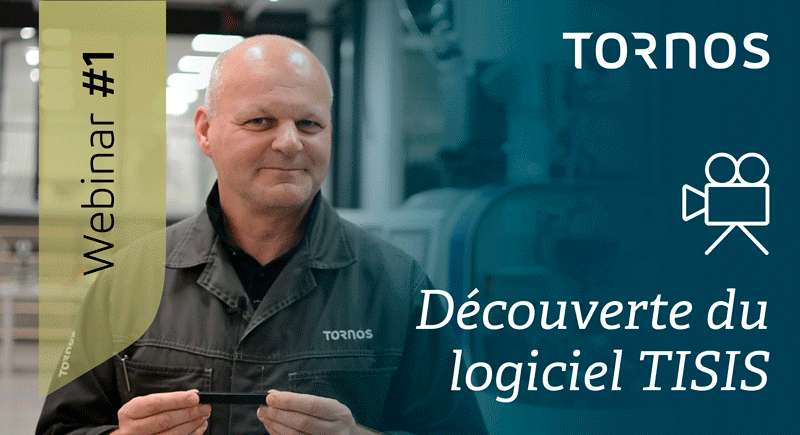 Schauen Sie noch einmal das Webinar hier an:
Revoyez ces webinars ici: