Webinars
Are you looking to improve your production with Tornos experts? You have come to the right place! On this page, you will find various webinars on subjects that will help you to improve your production. Don't miss the presentation dates below:
Webinar #3_EN: Presentation of the SwissNano 4 - 16.12.2020 at 4 p.m.
We are proud to announce the arrival of the new generation of our famous SwissNano 4! Due to the current health measures against COVID-19, we invite you to discover through a Webinar on Wednesday, December 16, 2020, how this icon has evolved to help you increase your productivity even more.
Webinar #2_FR&DE: Présentation de la nouvelle SwissNano 4 - 07.12.2020 à 17h00
Nous sommes fiers de vous annoncer la venue de notre nouvelle SwissNano 4 ! En raison des mesures en vigueur dû au COVID-19, nous vous proposons de la découvrir par le biais d'un Webinar le lundi 7 décembre 2020 à 17h00. La présentation sera donnée en français et allemand.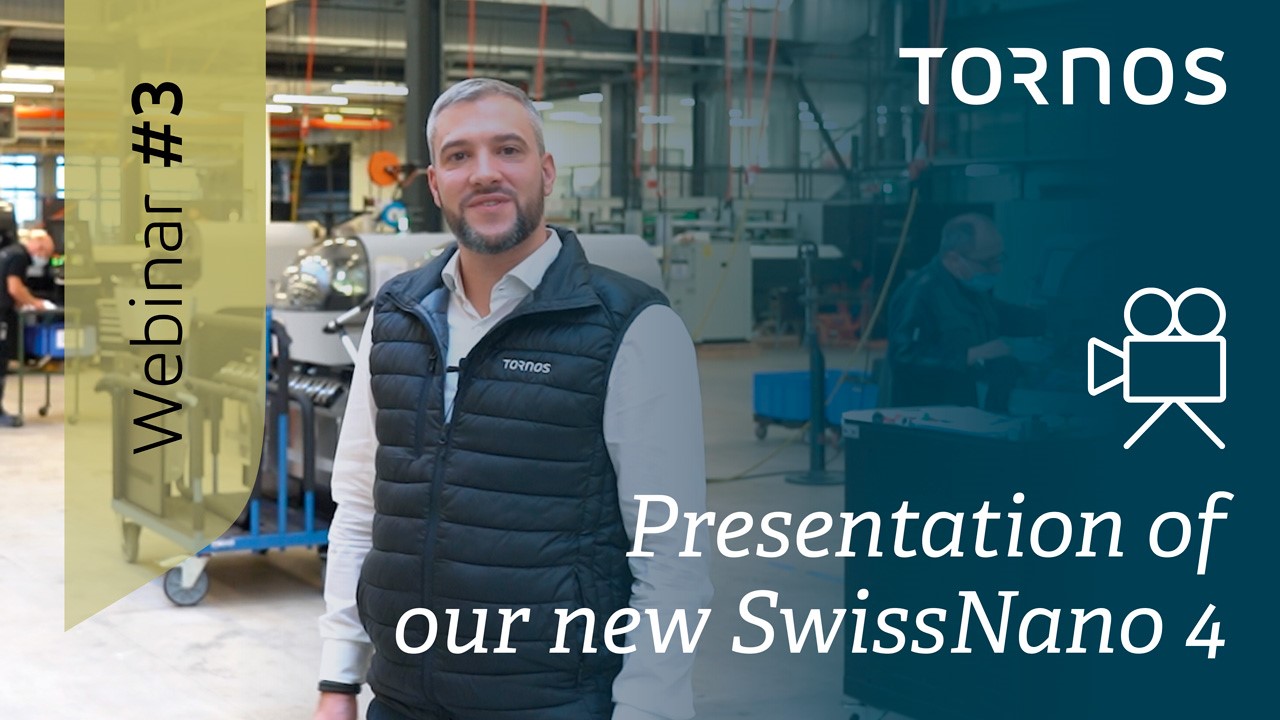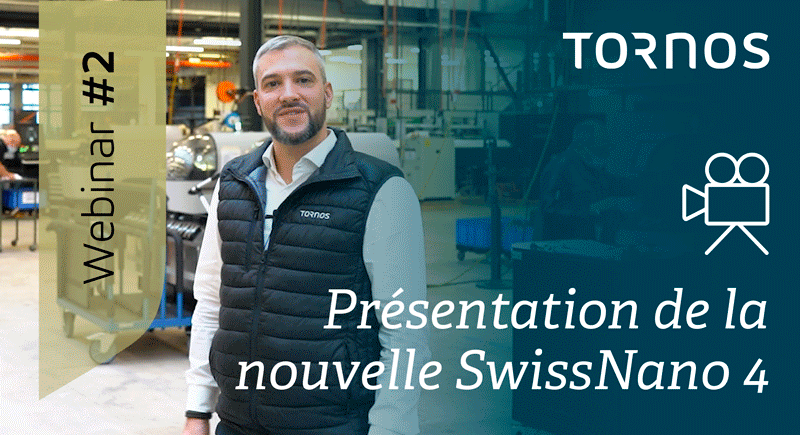 Watch again this webinar here:
Webinar #1_FR: Feuilleton de 3 épisodes sur le logiciel TISIS - 27.11.2020 dès 13h00
Vous rêvez de faciliter votre production à l'aide d'un logiciel programmation et de communication machine simple et efficace et le logiciel TISIS vous est encore inconnu ? Ce feuilleton de 3 épisodes « webinars » sur un après-midi est pour vous ! Les experts Tornos présenterons la programmation simplifiée de vos machines Tornos grâce à l'outil TISIS.