Your benefits
You will become part of in an international company offering a range of opportunities to work abroad.
The international standing of our Group means that there are regular opportunities to transfer to our various subsidiaries and acquire new skills and knowledge.
Modern management
We take our responsibilities and commitments seriously. These are supported by our values that are firmly rooted in the principles of our company. These play a key role in forging our common identity, fostering development, and promoting diversity. Our employees are investing in the company with their personalities, skills, potential and talent on a daily basis.
Our values-based, interdisciplinary management system ensures that employees are able to prosper in their roles.
Balanced lifestyle and social security benefits
Tornos believes that a balanced lifestyle is a key factor in ensuring employees are content and committed. We make it a priority to provide our employees with favorable working conditions (free time/flexible holidays) and first-rate social security benefits (100 percent of salary is paid in cases of illness or accident).

Development and continuous training
We invest in the development of our employees. A training program is available for people who are eager to develop their skills. All staff members take part in annual appraisals and assessment processes which highlight talents and those with strong potential, in order to support their continuous development.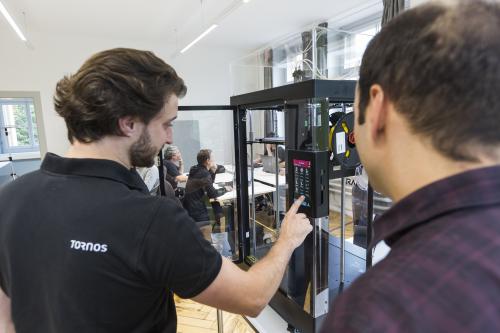 Nourishment and relaxation
Our staff is our most important resource. Tornos offers specific actions and activities in order to create a healthy and appealing working environment. Employees working in Moutier benefit from a company restaurant which offers three excellent menus every day at special rates. A relaxation area is also provided and employees can take part in activities if they so wish (physical activities, etc.).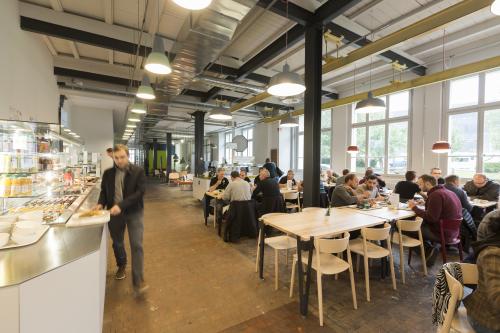 Other benefits
Tornos employees enjoy other benefits such as discounted prices on rental cars, reduced prices on fleet vehicles produced by certain brands, etc.