SAS 16 Plus
Welcome to the next era of manufacturing excellence — welcome to the SAS 16 Plus !
Step into the future of precision manufacturing with the all-new Tornos SAS 16 Plus—a revolutionary machine that seamlessly fuses the raw power of traditional cam technology with the limitless possibilities of digital control. This extraordinary blend marks the beginning of a new era in production, pushing the boundaries of performance and redefining what's possible in the realm of small, intricate parts manufacturing.
Your benefits at a glance
Your machine is completely dismantled, and each part is meticulously cleaned to ensure a fresh start for the remanufacturing process.
The machine's exterior receives a fresh coat of paint, enhancing its appearance and providing protection against wear and tear.
During the remanufacturing process, a multitude of parts such as spindles, locks, rollers gib screws and more are carefully replaced.
All dosers, pumps, filters, pressure switches, etc., are refurbished and relocated under the spindle motor.
All bearings of the machine are being replaced. Handles, windows, seals, sliding cover rails. Machine feet, screws, nuts, washers.
After the parts replacement and refurbishment, the machine is expertly reassembled, ensuring precise alignment and functionality.
Your new SAS 16 Plus is thoroughly tested and brought back to safety standards for CE certification.
A detailed protocol of geometrical measurements and test parts is carried out to ensure the machine's optimal performance.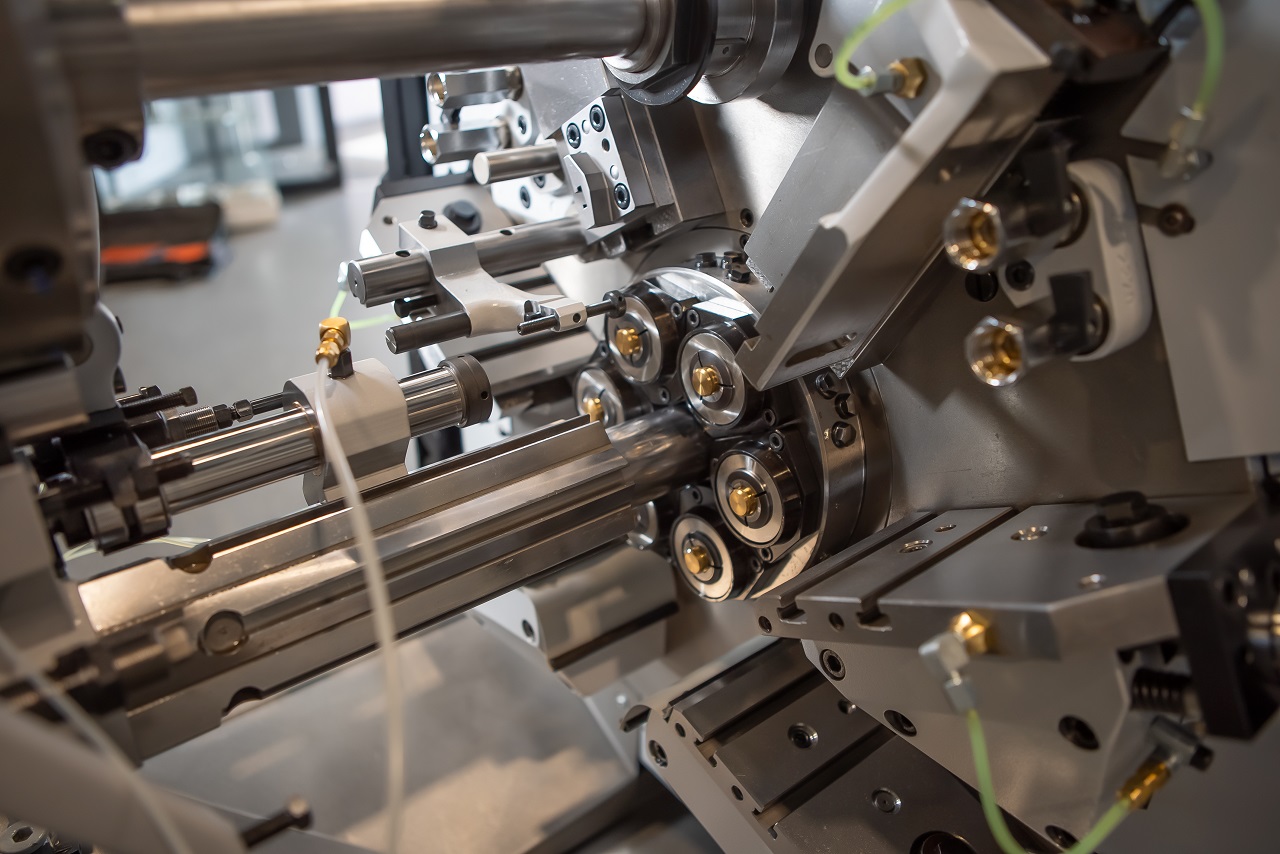 |   | SAS 16 Plus |
| --- | --- |
| Numerical control |   |
| Control type | Fanuc 0i-MODEL F system with touch screen interface for easy setup |
| Basic machine equipment |   |
| Number of spindle | 6 |
| Number of CNC slides | Up to 2 |
| Automatic centralized lubrication cycle | Standard |
I want more information about SAS 16 Plus: