Spare parts online shop
Identify, order and produce...
The site unveiled by Tornos is not a diagnostic tool, but an online identification and ordering system. The user can search for the parts required in several ways. He can simply use the part names or choose to browse through the parts list (technical groups) or even make a visual search using intuitive image-based navigation. Once the part has been identified, its availability and price are instantly displayed and the user can place an order, at any time.
Would you like to try the system ?
Download the request form from the following address :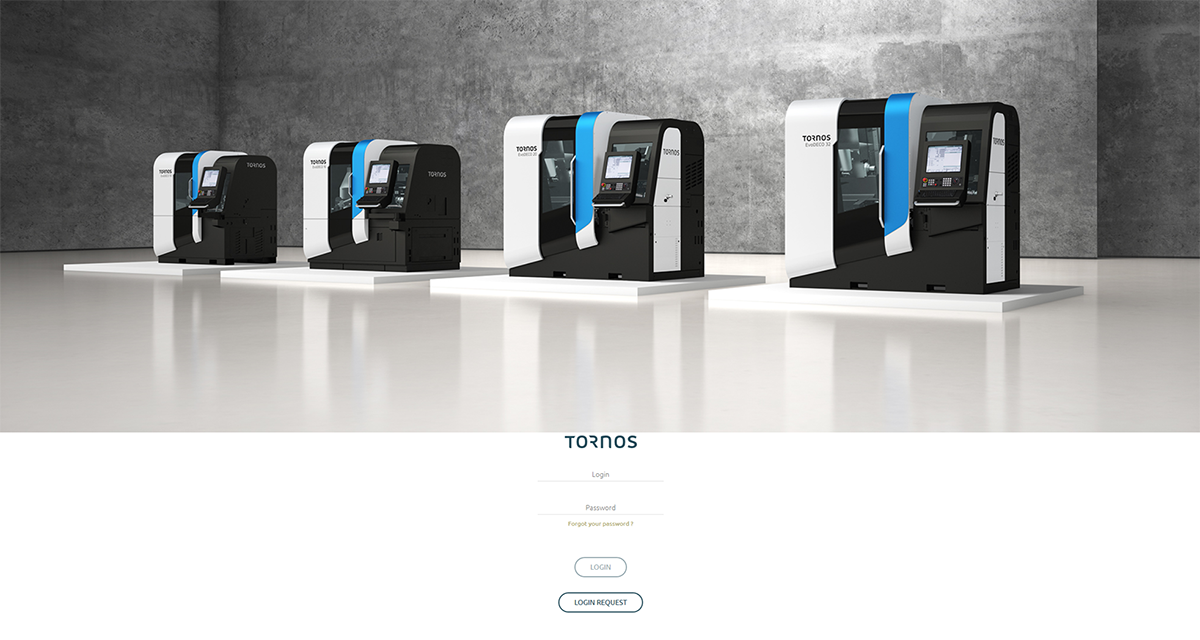 Advantages of the system:
Speed and reliability of identification
Tool updated in step with the customer's machine base
Available 24 hours a day, 7 days a week
Price and availability directly visible
Online ordering
Total transparency
Maximum security
No constraint or obligation to use the service