TTUS - Past Webinar Recordings
Introducing the Swiss DT-26 - Let's Swiss it - April 23, 2021
Increase your flexibility tenfold
Maximize your productivity: The machine's base was designed for just that purpose. This fully modular machining area can accommodate any type of tool holder, drilling, milling, thread whirling or even gear hobbing are just a few examples of the Swiss DT's incredible flexibility.
Please click HERE or on the picture to the right to view the recording of the webinar.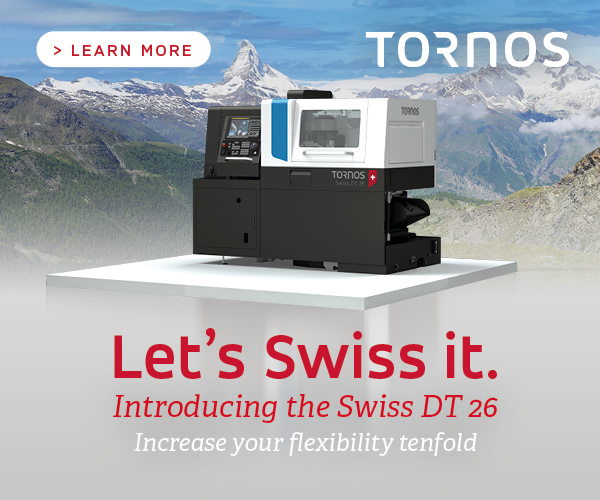 Virtual Open House - October 27 & 28, 2020
If you missed out, don't worry! For those that could not attend our live event, Tornos U.S. is proud to share its virtual open house as a unique webinar. We have the links below to the recordings of each session.
This event addressed various market segments and explained how our products cater to those manufacturing needs. As the pioneers of Swiss lathe technology, the open house also elaborated on the success of Swiss-type machinery. Tornos U.S. was excited to showcase machines from the showroom floor that demonstrated a variety of machining operations as well as part production. There was a special promotion announced during the event, so make sure you don't miss out!